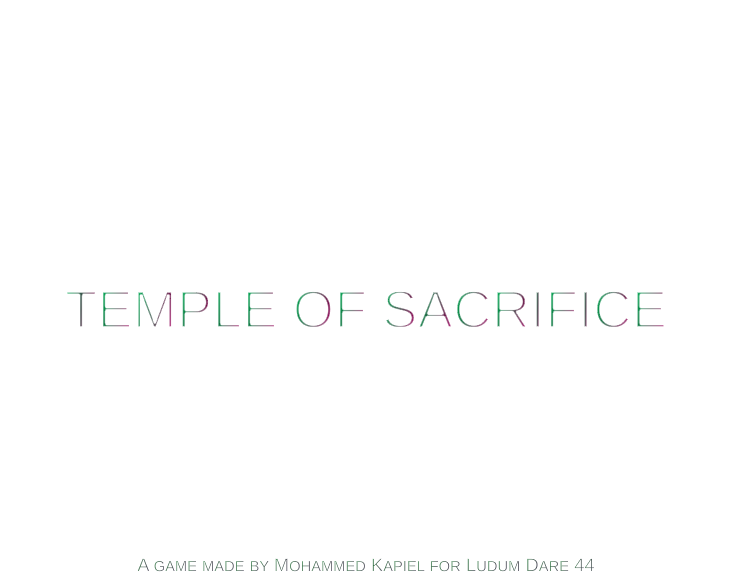 Temple of Sacrifice
A downloadable game for Windows and Linux
You are the Holy Mother, one of the true gods of a Hellenic style people. You are the mother of the people, and create them from your own holy blood. You regain your power and blood from the prayer of believers, however your loyal servants are being hunted down, by vile preachers of false gods and barbarians. The faith is down to the last temple, the Temple of sacrifice!
Protect your people for as long as possible in this survival card game.
The game borrows elements from other games, namely "Darkest Dungeon" and "Magic the gathering". This was made for my second ludum dare, Ludum dare 44.

Feel free to vote for it here: https://ldjam.com/events/ludum-dare/44/temple-of-sacrifice
The game has a tutorial to help you get started, but most of the mechanics are for you to explore.
I did everything for the project from code to art and even some simple music.
This prototype has some of the core features I intended missing, but is fully playable and rather enjoyable.
Controls:
Mouse Clicks.

Escape key to open and close the pause menu.
I hope you enjoy the game, I worked hard on it and am very proud of what I managed to make in 48 hours. if you are interested in following the development of this game or others I may make in the future, please feel free to follow me on twitter: https://twitter.com/Mohammed_Kapiel

Download
Click download now to get access to the following files:
Temple Of Sacrifice LD44.zip
22 MB